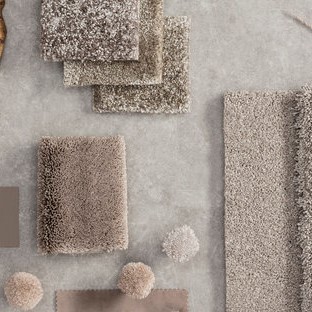 How to choose carpet tiles
Carpet tiles are a modern soft floor covering. First of all, it is intended for installation in public and commercial premises.
In this article, we will look at what to pay attention to when choosing carpet tiles.
What is the difference between carpet tiles and carpet
The main advantage of carpet tiles over carpet is modularity.
Squares of modular carpet tiles can be easily placed in rooms of any configuration. They also provide free access to communications hidden under the raised floor.
The first useful consequence of modularity is the minimal risk of spoiling the material when working. If you make a mistake, cutting tiles for laying in a complex node (to avoid pipes, columns, or doorways), only one element will go into the marriage.
The second useful consequence is not so obvious. We are talking about the possibility of dismantling carpet tiles for subsequent installation in another office.
For example, if you move to a new room — in a smaller office or with more light, you can take with you not only furniture, but also floor carpet tiles.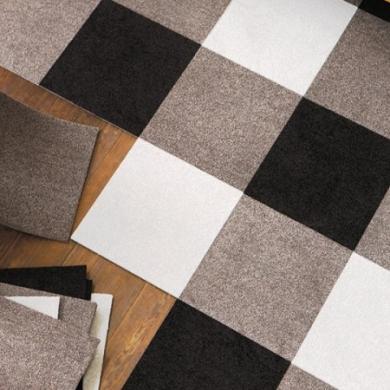 Carpet tile selection criteria
When choosing carpet tiles for the floor, pay attention to the weight, type and height of the pile, room class, fire safety class, size and color scheme.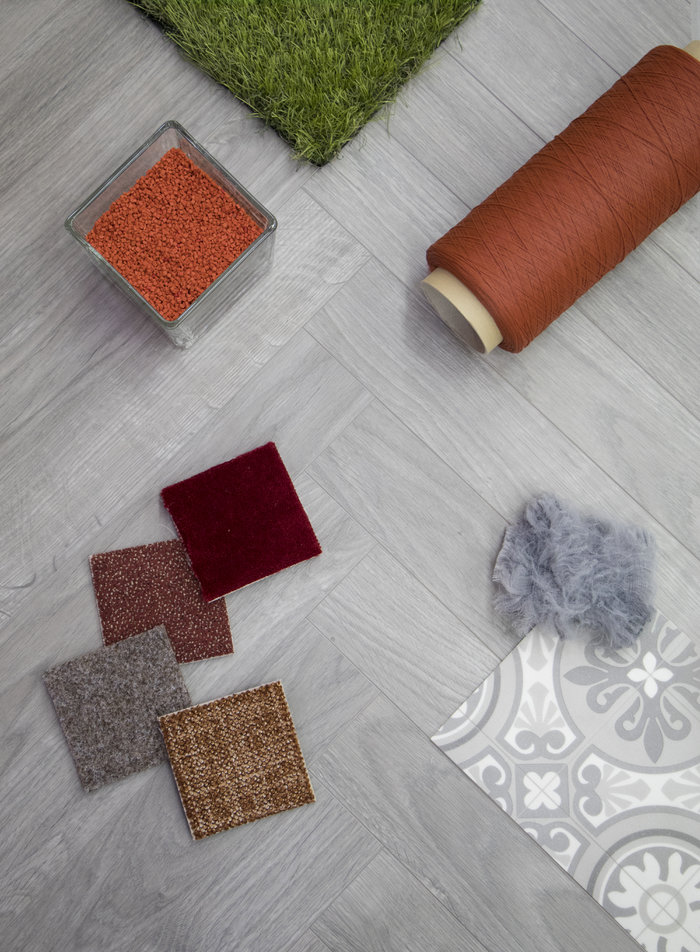 The weight of the pile
Measured in grams per square meter. The higher, the greater the wear resistance.
For carpet tiles for residential premises, the pile weight varies between 250-500 g / m2. The pile of commercial tiles is larger-from 500 g/m2 per square meter.
Type of pile
Carpet tiles use several types of pile — loop, split, combined (loop+split) and needle-punched.
In the manufacture of carpet tiles B. I. G. it is used needle-punched pile. This pile is characterized by high wear resistance, thermal insulation and noise-absorbing properties.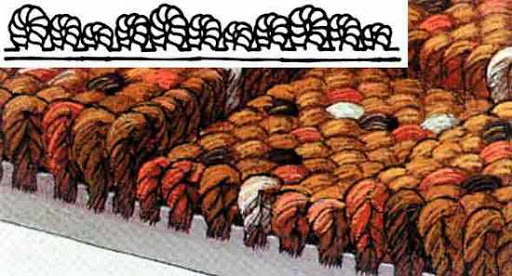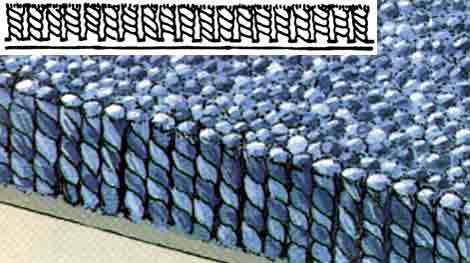 Split pile Loop pile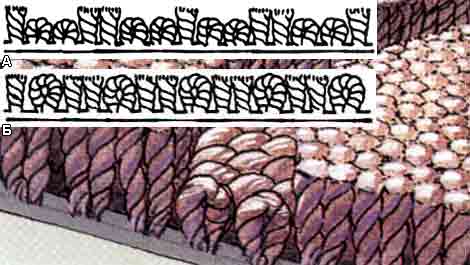 Сombined pile
Pile height
In the collections of floor carpet tiles of B. I. G. company, pile of various lengths is used-from 3 mm (
Can Can
) to 6.5 mm (
Turbo
).
First of all, height affects walking comfort — high pile contributes to better cushioning.
In the second - on wear resistance. All other things being equal, the short pile retains its appearance longer even under heavy loads. Plus, it is less noticeable traces of jams from furniture rollers and legs.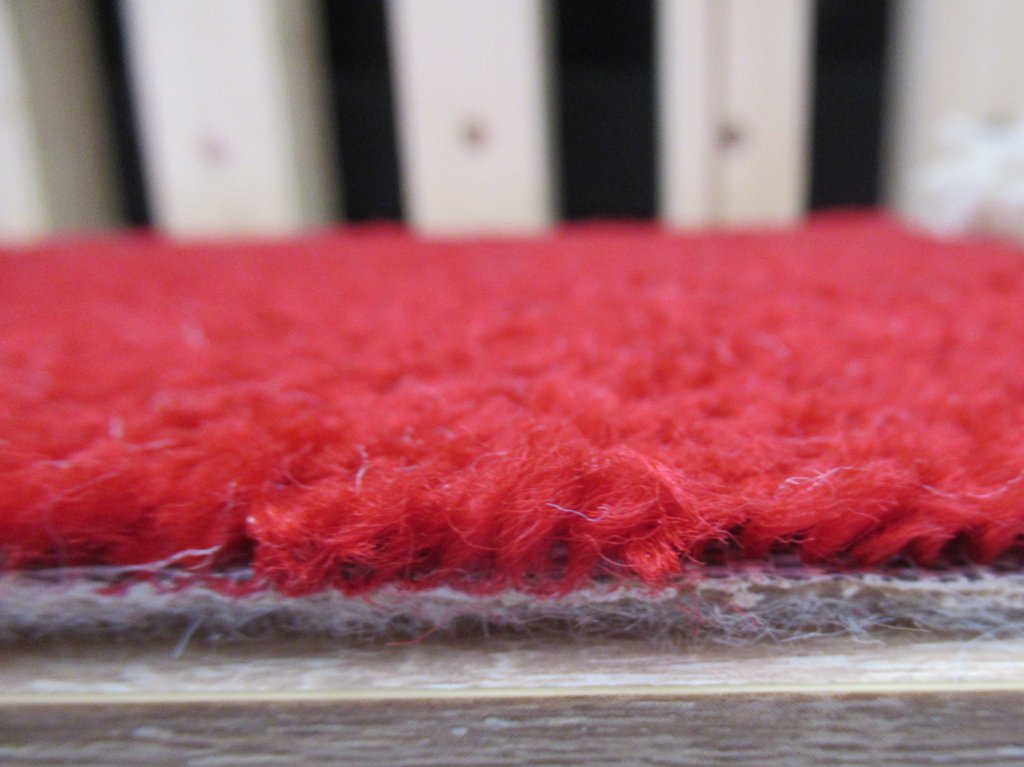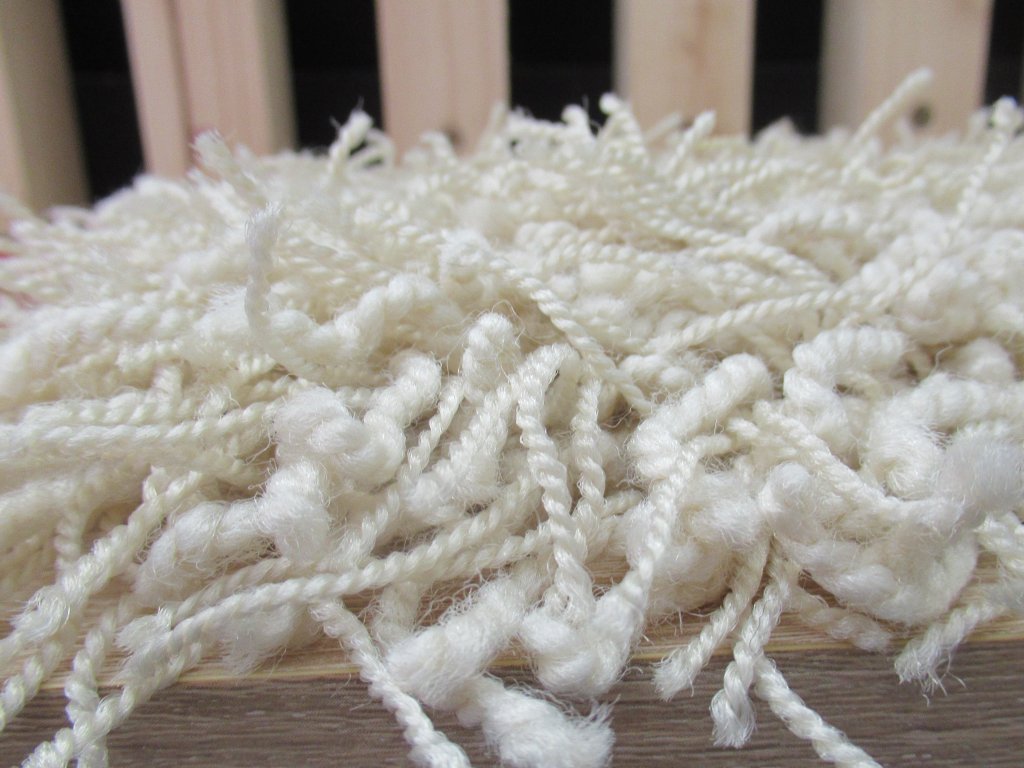 Short pile Long pile
Room class
B. I. G.'s household collections are suitable for class 21-23 rooms.

Commercial collections can be placed in rooms of class 32-33.

Fire safety class
Carpet tiles, like any other floor covering, are assigned a fire safety class on the Russian scale from KM5 (minimum) to KM0 (maximum).
B. I. G.'s product range includes carpet tile collections with KM5 classes, such as the
Parade
collection and the KM3
Turbo
Tile collection. This is primarily due to the raw material-polypropylene, from which the pile is made.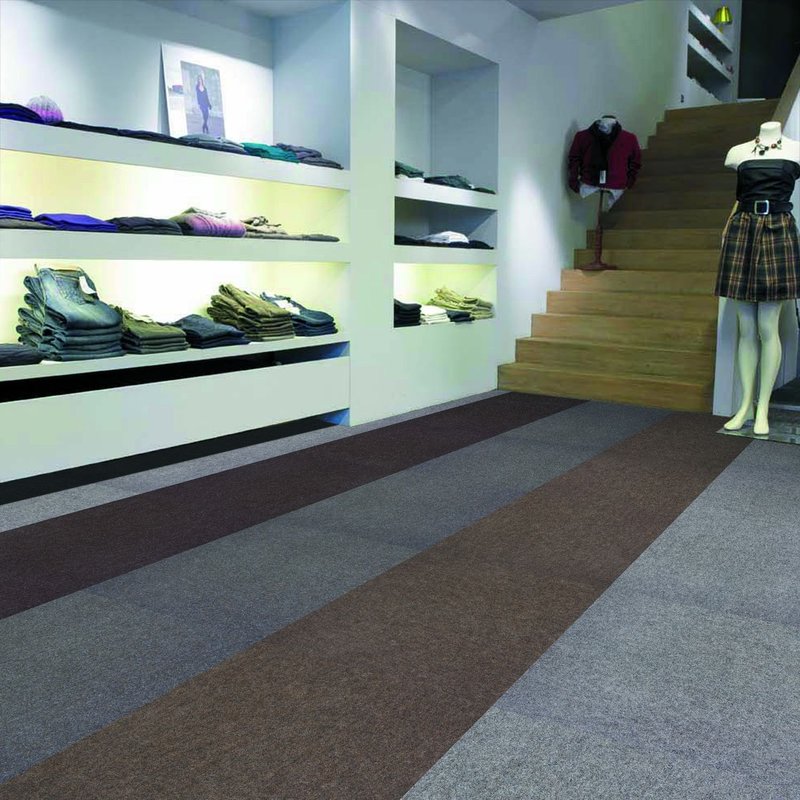 Design 2101 SILVER

Size
Carpet floor tiles are available in two form factors-50x50 cm and 100x100 cm squares.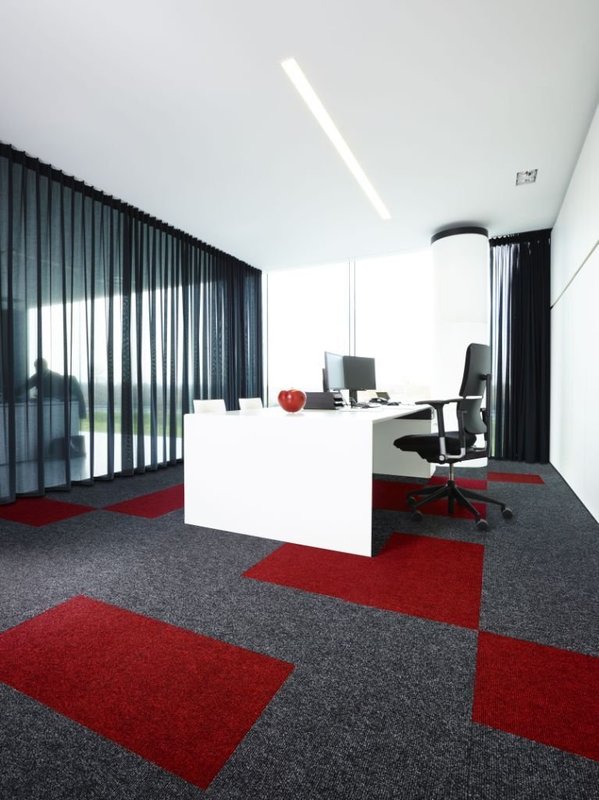 Design 3353 RED

It is important that the design of the modules allows you to freely combine both sizes.
Color scheme
Due to the peculiarities of manufacturing technology, carpet tiles are painted only in solid colors.
The main range includes the most popular shades of black,gray, beige and brown. In addition, there are shades of blue, green and red.
Variants of one collection can be freely combined with each other, creating different mood carpet and mosaic floor designs from tiles.

Conclusions
1. Modular carpet tiles — a convenient and wear-resistant material for finishing floors. A modern alternative to rolled carpet.
2. the Main qualities of carpet tiles are modularity and wear resistance.
3. when choosing, it is important to correctly select the type, weight, pile height and fire safety class, depending on the type of room where the coating is laid.