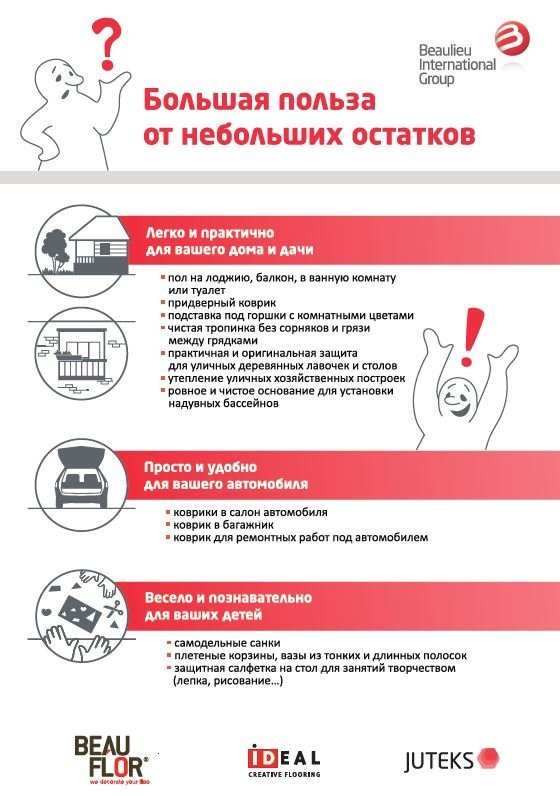 How to use vinyl remains?
The big advantage of the small remains
When the life of a person making repairs comes the happy moment of completion of all construction and finishing works, he is faced with a task that requires a pragmatic, but at the same time creative solution: "Where should the remnants of building materials be?"
This cheat sheet helps you find the right idea for you to use leftover PVC linoleum.
Easy and practical for your home and garden
· lay on the loggia, balcony, in the bathroom or toilet
· door mat
· stand for pots with indoor flowers
· clean path without weeds and dirt between the beds
· practical and original protection for outdoor wooden benches and tables
· insulation of street outbuildings
· flat and clean surface for inflatable pools
Simple and compact for your car
· floor mats
· trunk mat
· carpet for repair work under the car
Fun and educational for your children
· homemade sledges
· woven baskets, vases of thin and long strips
· protective napkin on the table for practicing creativity (modeling, drawing ...)
Experiment, invent and relax with B.I.G. linoleum!
Download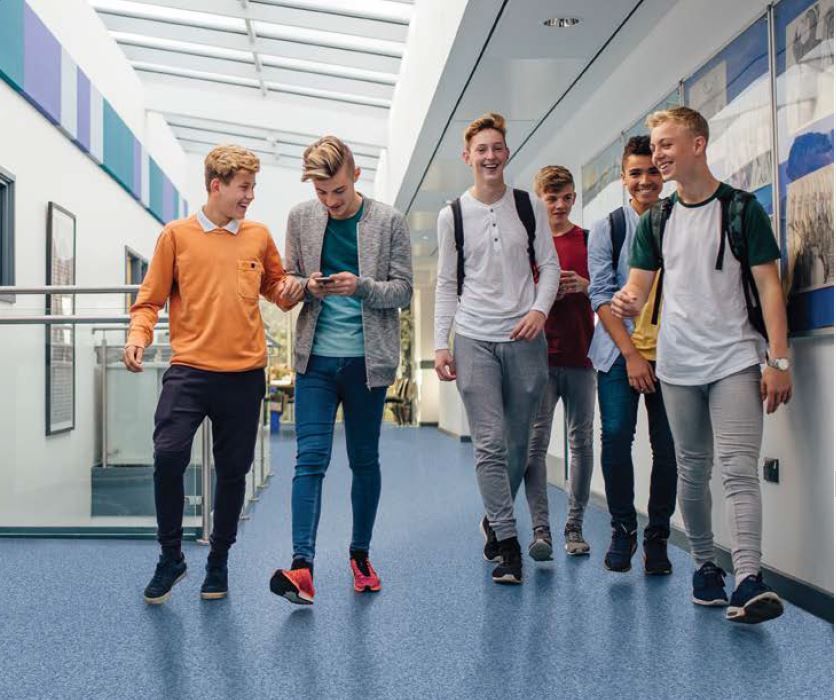 The advantages of heterogeneous PVC-covering before a homogeneous, PVC-coated
There are two main types of rolled PVC coverings on the market for public and industrial premises (classes 34/43): homogeneous and heterogeneous linoleum. These materials are fundamentally different in structure, but similar in properties.
The main technical characteristics of both types of coatings are comparable:
overall thickness is about 2mm;

fire hazard class KM2 (RF) for most coatings;

absolute residual deformation and linear size variation are almost identical.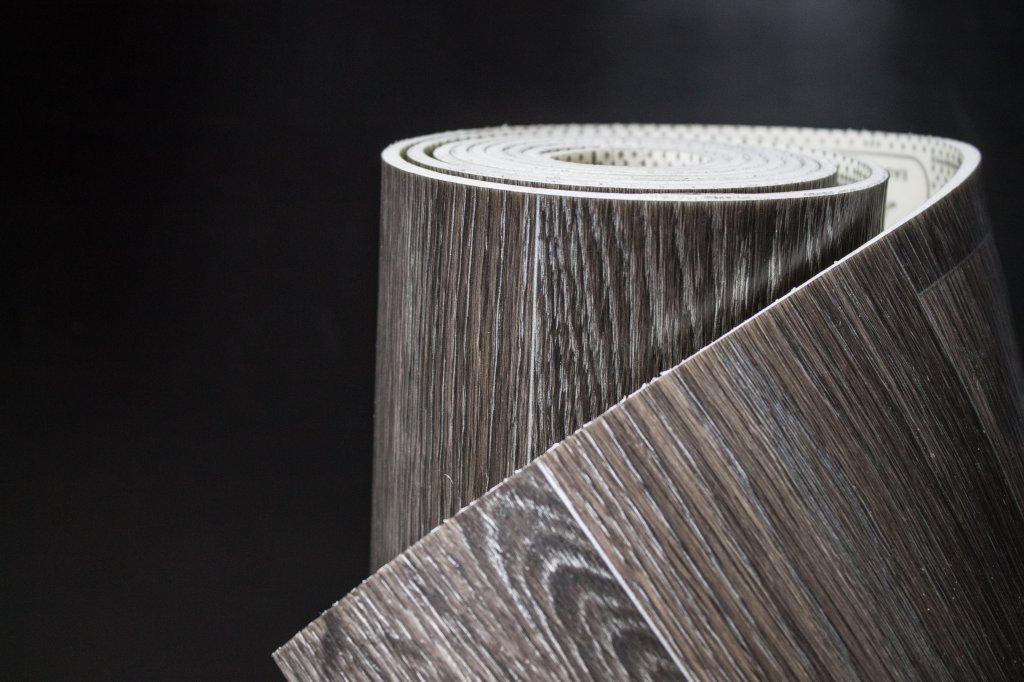 There are, however, a number of fundamental differences that must be considered before the final choice of a particular type of PVC linoleum:
Base requirement. Despite the similar requirements for the base when laying different floor coverings, homogeneous linoleum is much more sensitive to the defects of the base than heterogeneous. Any grain of sand or depression will immediately appear on the surface of homogeneous linoleum and lead to damage to the coating (up to holes).
Cost of installation, waste. Homogeneous linoleum is available on the market only in a width of 2 meters, while heterogeneous linoleum has a fairly wide range of widths from 1.5 to 4 meters – this reduces the time and cost of repairs, significantly reduces waste during installation.
Cost of operation and maintenance. Daily care of homogeneous linoleum is not fundamentally different from the care of heterogeneous coating. However, in addition to daily maintenance, homogeneous linoleum needs periodic sanding, which together with operational loads erases the top layer of linoleum. For most affordable homogeneous coatings, this top layer must be restored with special mastics after each sanding. The cost of restoring homogeneous linoleum over three years is comparable and often exceeds the cost of completely replacing heterogeneous linoleum in 3 years.
Differences in additional characteristics that affect the operation of the coating: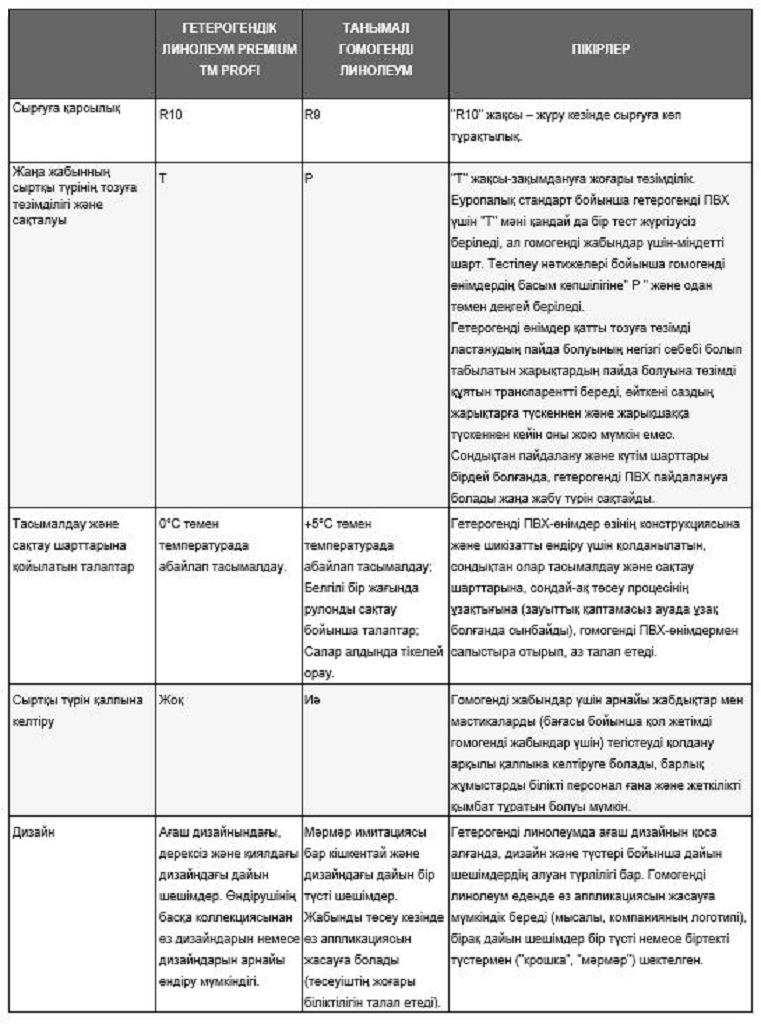 In most cases, the cost of the two types of coatings is comparable, a number of collections of homogeneous linoleum is slightly more expensive than heterogeneous coating, similar in technical characteristics. A significant difference in price exists for professional current-dispersing coatings, as the PREMIUM as TM PROFI collection is significantly cheaper than its homogeneous counterpart.